We talk a lot about social media ROI here at Social Status – it drives the very core of our business.
It seems to be this elusive concept that either scares, or straight up confuses marketers, and this is why we talk about it so often.
So let's break it down, and look at some of the key advantages of actually attributing a value to your social media campaigns/efforts.
What is Social Media Marketing ROI?
In its broadest sense, social media marketing ROI is the sum of all social media actions that add value to your business; or
Profit/total investment (budget, time etc.) X 100
In saying this, your definition will depend on what your organisation's objectives are.
For example, if your organisation's main objective for last financial quarter was to 'foster engagement with mainstream audiences' resources should have been focused on the awareness and interest levels of the funnel, and will you would therefore hold those metrics higher than bottom of the funnel conversion metrics.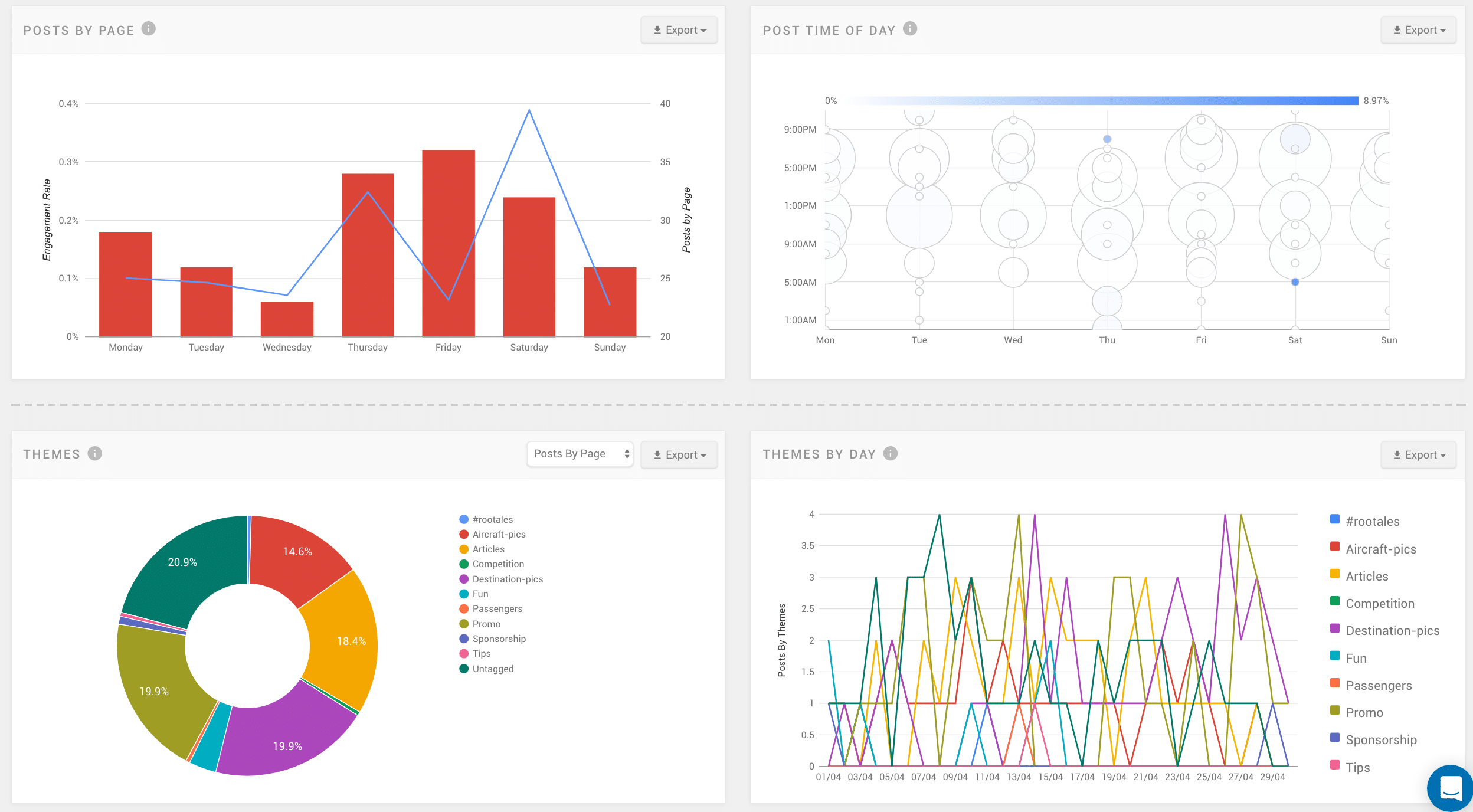 In this case, ROI is not necessarily measured in profit, rather metrics such as reach and engagement. You would be able to quantify this by using metrics such as Cost Per Thousand (CPM) and Cost Per Engagement (CPE) versus the resources spent on them.
Why Is Social Media Marketing ROI Important to Know?
If you can measure it, you can sell it.
This may seem like an odd statement but let us explain what we mean by this.
You're at your bi-annual budget meeting, looking to secure X amount for the next half of the financial year's marketing budget. How do you secure X amount without historical data demonstrating how your past marketing efforts are attributing to the business' goals?
Having this figure/data allows marketers to justify and potentially alter the perception social has within their organisation.
Read: 'How Continuously Monitoring Your Social Media Will Improve Your Next Social Media Campaign'
Knowing the value of our social media efforts (ROI) allows us to do the following;
justify the value of social within an organisation
secure executive/investor buy-in and justify budget commitments
plan and delegate resources into tactics that are successfully delivering value and dismiss/rework those that are not
identify gaps within your overall marketing efforts
understand customer perceptions, expectations and wants
What is Brand Equity and What Does It Have to do With Social Media?
Brand Equity can be described as "a set of assets and liabilities linked to a brand, its name and symbol, that adds to or subtracts from the value provided by a product or service to a firm and/or to that firm's customers" – David Aaker.
Generally, brand equity is looked at through 4 dimensions;
Differentiation
The brand's distinct personality or features which aid to 'humanise' the brand
Relevance
The brand's saliency or awareness and how it fits with personal needs
Esteem
The degree to which target audiences respect and regard a brand
Knowledge
The ability for a brand to emotionally influence their target audiences preferences and behaviour towards their intended outcomes
There are a number of ways social media aids in the nuturing and development of an organisation's brand equity, with reference to the above 4 pillars:
Increasing Brand Awareness (Relevance)
The communication barriers between businesses and consumers are almost obsolete. We now have unprecedented access to larger numbers of our target consumers.
The social media landscape allows our consumers to forward and share our content to their own network, increasing both the organic and viral reach of our brand's messaging – hello brand awareness.
Thought Leadership (Knowledge)
Social media has allowed companies to reach consumers at every point of the purchasing journey. By fostering this journey, we are able to communicate with our consumers to work out any pain points in that process, and potentially eliminate them.
By doing so, we are able to better understand our customers and their journey to influence the success of future campaigns.
Build a Brand Community (Esteem)
By actively engaging in two-way communication with our consumers we are able to develop strong brand communities, brand champions and increase brand loyalty. This aids in the positive sentiments associated with our brand, as well as increases word-of-mouth recommendations.
According to a Neilsen report, 68% of people will trust online opinions from other consumers and consider it a trustworthy source of information – so the fostering of positive and loyal online communities is clearly an important part of our brand equity.
Start measuring the effectiveness of your efforts on social media – sign up for a free 14 day trial with Social Status now!