Of all the opinion pieces and endless scrutiny over Facebook's support for hashtags thus far, it surprises me that a really fundamental point seems to have been missed by the peanut gallery.
(I do realise the irony contained here in this very article, offering yet further opinion and scrutiny on the topic).
To set the scene, all the #outrage seems to have stemmed from a blog post by Simply Measured and another a couple of months later from Edgerank Checker suggesting that using hashtags in a Facebook post is pointless as it does nothing to increase reach or engagement. In fact Edgerank Checker suggested that hashtag usage negatively impacts the reach and engagement of the post.
In essence, the Internet has declared hashtags a failure on Facebook.
Internet says hashtags don't work in News Feed, a lean-back environment where you're being served content Facebook deems most relevant to you. Instead, hashtags work better in a lean-forward environment where you're actively searching for a topic, say on Twitter.

Internet also says hashtags don't work on Facebook because it's inherently a private network, the majority of user profiles are private so clicking a hashtag won't yield many useful results, just a whole lot of brand content. Yuck.

Internet also says because hashtags were non-clickable for so long on Facebook, they were perceived to be kinda spammy over time and this negative connotation has remained to this day, despite the new functionality rolled out in June this year.
Although these points are certainly valid, here's (hopefully) a fresh perspective on this topic:
For most brands, digital is used typically to amplify traditional campaigns. More savvy brands see digital's role as the campaign centrepiece rather than as a secondary megaphone. If you're a brand that's spending 5, 6 or even 7 figures on an advertising campaign you'll likely be hitting a lot of channels (both traditional and digital) with your message.
The hashtag has excited a lot of marketers as its a single, immediately recognisable expression that most people understand as a digital mechanism for finding and attributing content to a particular topic. Additionally when front and centre in a campaign, hashtags covertly convey three other aspects in the sub-text of its usage:
Openness: "Hey there, we're a funky brand that you can have a conversation with, talk to us, and we'll talk back, rad!"
Contemporariness: "We are so up to date with this social media stuff, we totally get young people with their hashtags and selfies. We might even aggregate user generated content, how impressive is that?"
Popularity: "Woah, we gotta help you guys out! Here's a hashtag for you to use cos there's just waaaaay too much content flying around about our laundry detergent"
The hashtag gives brands a singular organising thought that makes sense and I'd argue actually works better than a URL as a bridge between offline and online. Both in recall and through user experience. It's the glue that ties all the pieces of an integrated campaign together.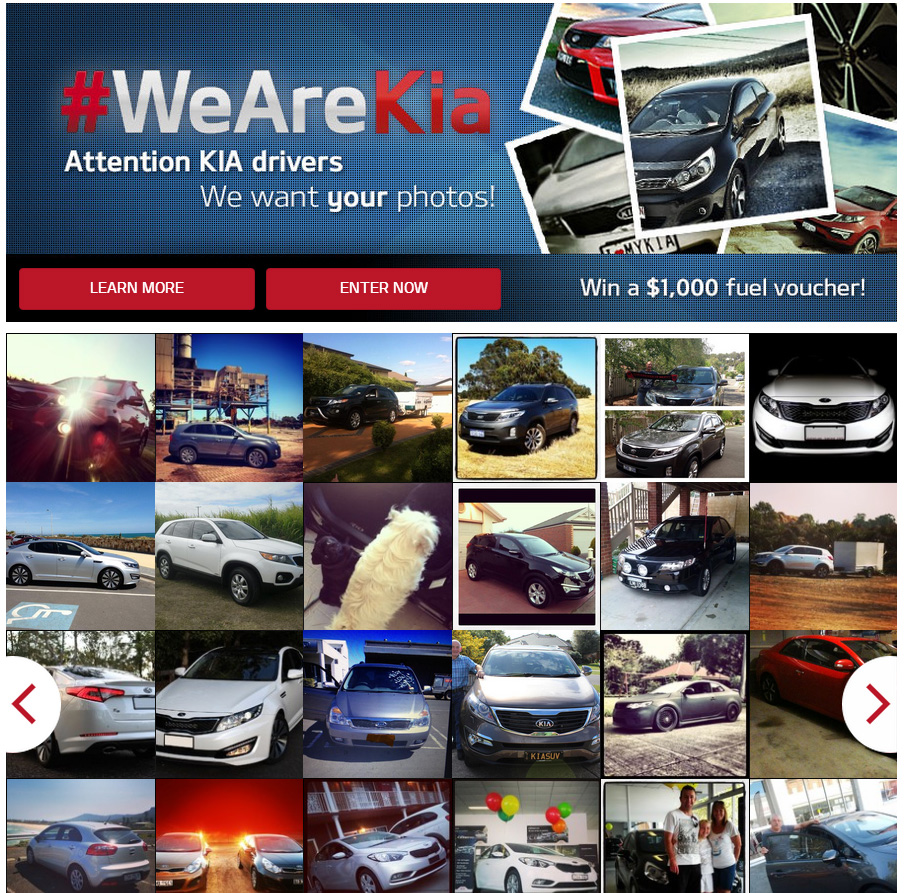 So back to the three arguments mentioned earlier from the Internet. The thing about them is they all make an assumption that the absolute desired outcome of hashtag usage on Facebook is for the user to see the hashtag and click it/touch it. In other words: for the user to take action. I'd argue that in fact the desired outcome is purely awareness. Users clicking brand hashtags or even searching for brand hashtags on Facebook is the stuff of fluffy marketing fantasy dreams. It's just not realistic user behaviour. On Twitter or Instagram however, it's a different story, depending of course on the hashtag.
The thing I hate about general recommendations such as "don't use hashtags on Facebook or else your reach and engagement will fall through the floor" is that actually, what works for one marketer may not work for another. It all depends on the profile of their fan base and demographics. So to marketers I say, continue to test and learn, like everything you do on Facebook. By all means use hashtags and don't ever listen to general recommendations or 'the latest trends'. Ever.
Trust your own data and let that guide your decision making.