#1 Social Media Analytics Tool
Social Status is the web's best social media analytics and reporting tool for agencies and brands. Social Status automates your social media reporting saving you countless hours of manual work.
Multi-channel social media reports
Paid and organic breakdowns
Social competitor benchmarking
Influencer campaign tracking
Social Channels Supported

Facebook
Pages

Instagram
Professional
Profiles

Instagram
Stories & Reels

Meta Business
Suite

Meta Ads
Manager

Tiktok
Profiles

LinkedIn
Company
Pages
X (Twitter)
Profiles
YouTube
Channels

YouTube
Shorts
Automated Social Media Reports
Fully Customized and White Labelled
Don't spend hours of work reporting on social media manually. Let Social Status automate your social media reports with customizable templates. Schedule recurring reports and export to a range of formats including CSV, Excel, PDF, PowerPoint PPTX and Google Slides.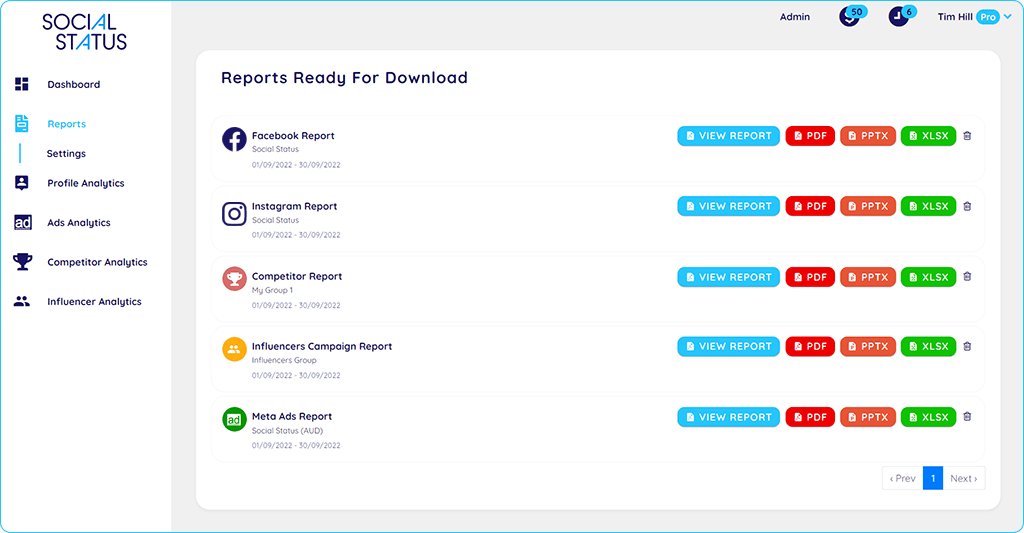 Spy on Competitors
Competitor Analytics
Competitor Analytics puts you in control by identifying content and strategies that competitors use to build engagement on Facebook, Instagram, YouTube, TikTok and X (Twitter). Track any public profile and keeps tabs on the competition, learn from the best performing posts and inform your own social strategy.
"This tool makes comparing competitor and vertical performance so easy. It's perfect for new pitches or setting content strategy."
Digital Agency Founder (Verified Review)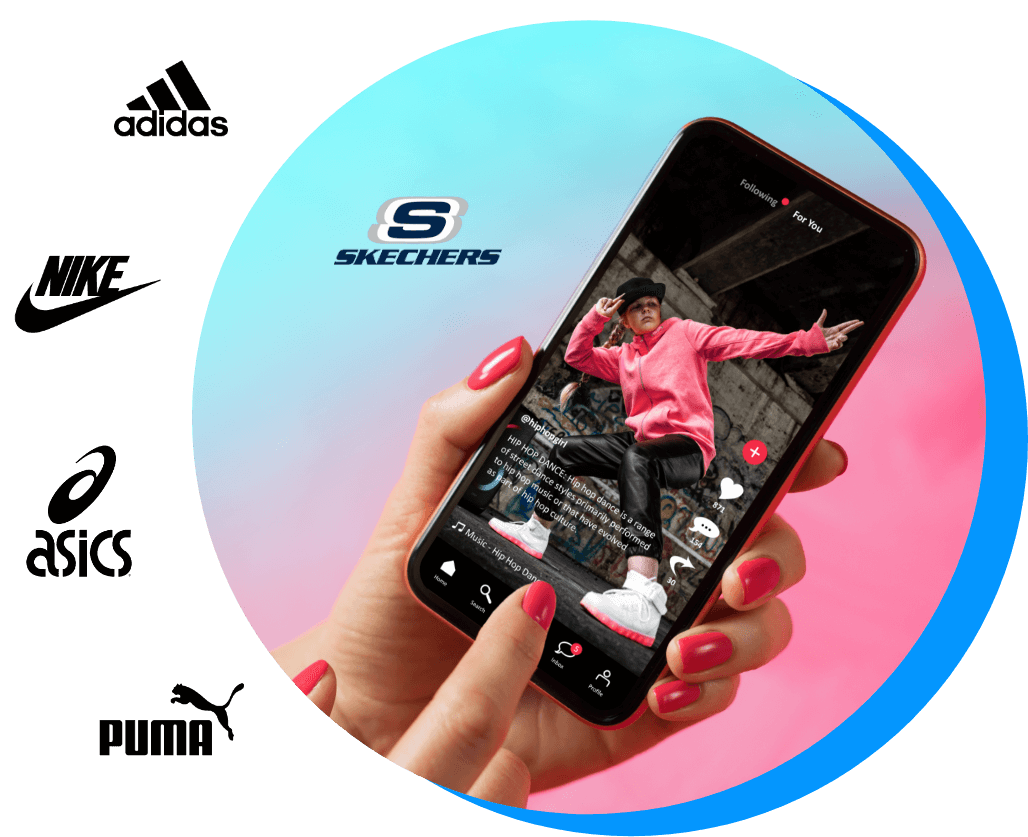 Track All Your Social Profiles
Profile Analytics
Profile Analytics tracks all your owned pages and profiles on Facebook, Instagram, YouTube, TikTok, X (Twitter), LinkedIn and soon, Snapchat. Go beyond the built-in analytics of each social channel and explore every single metric in one consolidated dashboard.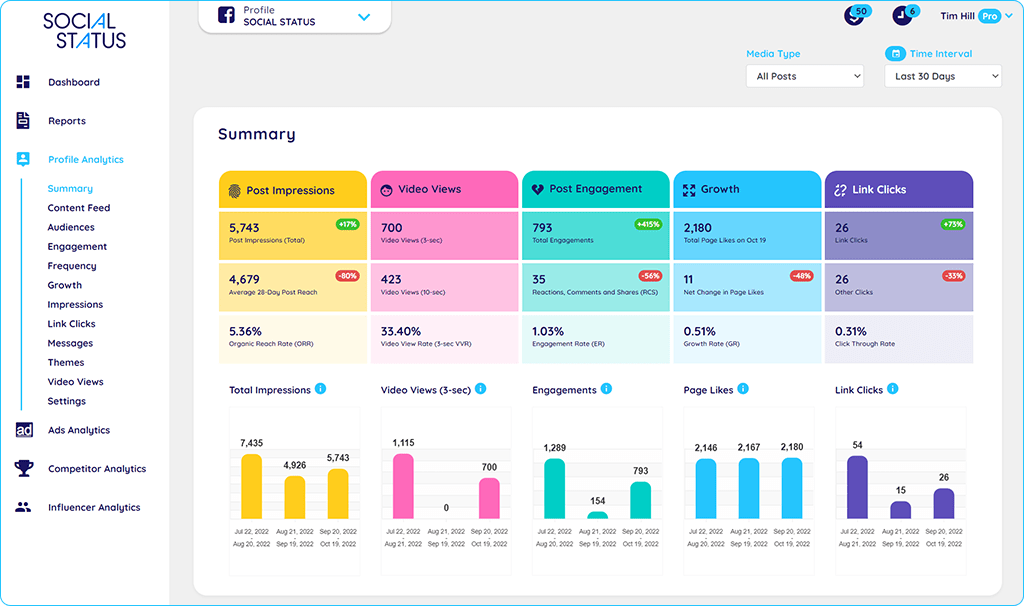 UGC A-OK!
Influencer Analytics
Influencer Analytics solves the pain of influencer reporting by consolidating all your influencer and creator campaign performance into one place. No more screenshots, txt messages and back and forth. Influencer Analytics enables a seamless read-only connection to each influencer or creator profile within your campaign.
"Social Status easily saves several hours of work per month and a lot of nerves that other tools cost in configuration."
Digital Agency Founder | Thomas W. (Verified Review)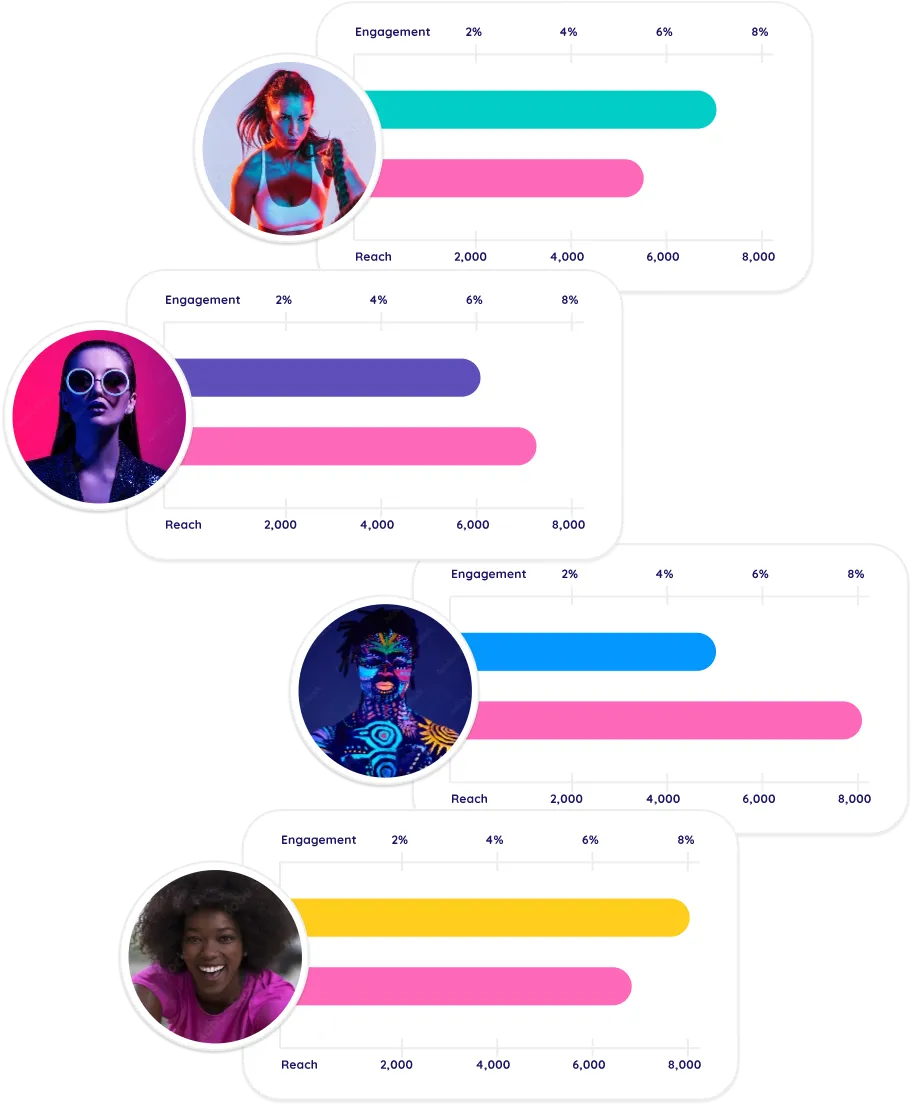 Visualize Your Ad Performance
Ads Analytics
Ads Analytics gives you reporting superpowers for Facebook, Instagram, TikTok and LinkedIn. Ads Manager is great  for running campaigns but provides next to no reporting capabilities. Ads Analytics supports all ad objectives and provides powerful segmentation and filtering options.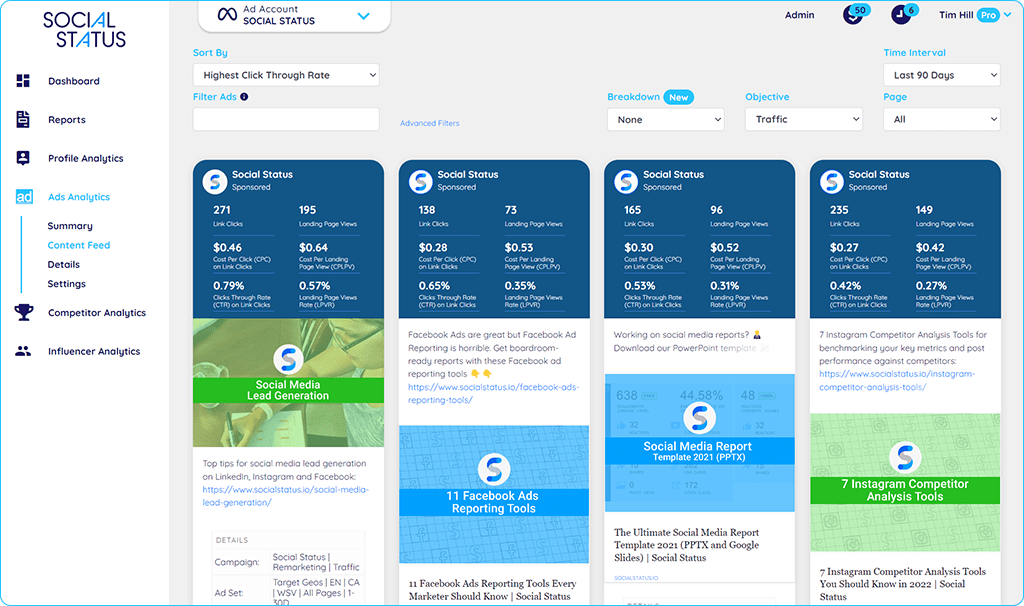 Let's Spill The Tea
Social Status Insights
Get our monthly social benchmarks, updates and tips via email
Social Media Benchmarks
Updated monthly for each Social Channel
Our benchmarks are comprised of posts from all around the world, across a diverse range of industries, from small profiles with a few hundred followers to large accounts with tens of millions of followers. Our benchmarks also help explain changes to your clients or stakeholders.