With over 4 million people tuning in to watch Origin Game 1, it is no wonder corporate sponsors put aside huge wads of cash for sporting sponsorship every year.
However, the proliferation of social media has perhaps been the biggest game changer for sporting sponsorship in recent years. Sponsors are not only given a platform to communicate directly with their customers, they are also given an excuse to communicate with them, engaging with them in a cultural rather than corporate way.
How many sponsors can you count in this video?
"Before sport consumption was unilateral: allowing spectators just admiring "the show" without any further engagement. Social media introduced interactive character to the global sport participation" – Optimy. 
Social media has also changed the way Sponsor's are able to directly assess the effectiveness of their sponsorship with specific partners.
We analysed the Facebook pages of 28 Origin Sponsors, looking at over 896 posts and 206, 890 interactions and here is what we found.
Of the top 10 Most Engaging Sponsor Posts, 3 of the top 5 posts directly referred to the State of Origin/State of Origin Players. Across all Sponsor Posts, we could see that posts that identified with the NSW Blues, earned higher rates of engagement than posts that mentioned the QLD Maroons.
Taking out the top spot, for the Most Engaging Post was GIO Insurance with an Engagement Rate of 25.06% compared to the competitor ER Average of 1.25% and a 2,380 total interactions!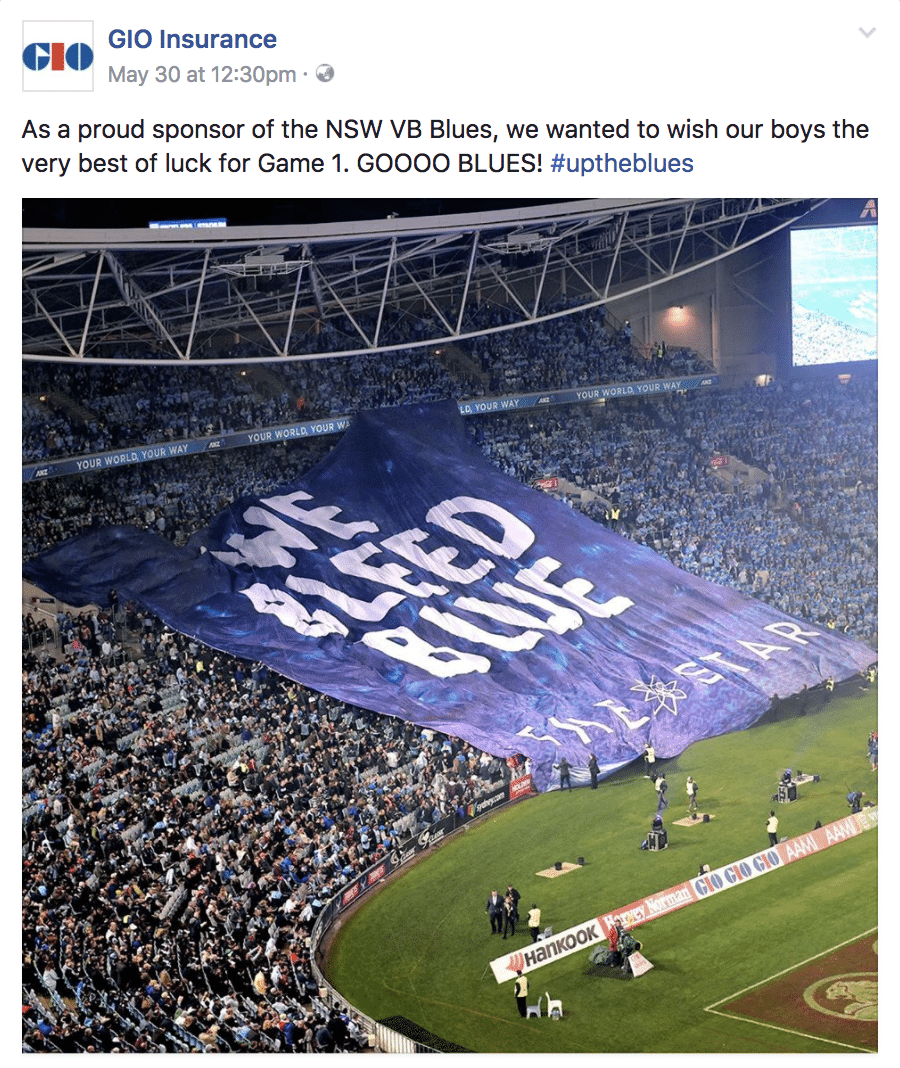 Not only did GIO Insurance have the Most Engaging Post for any Origin Sponsor, they also had the most overall Page Engagement, with an ER of 11.07% compared to the competitor average of 1.25%.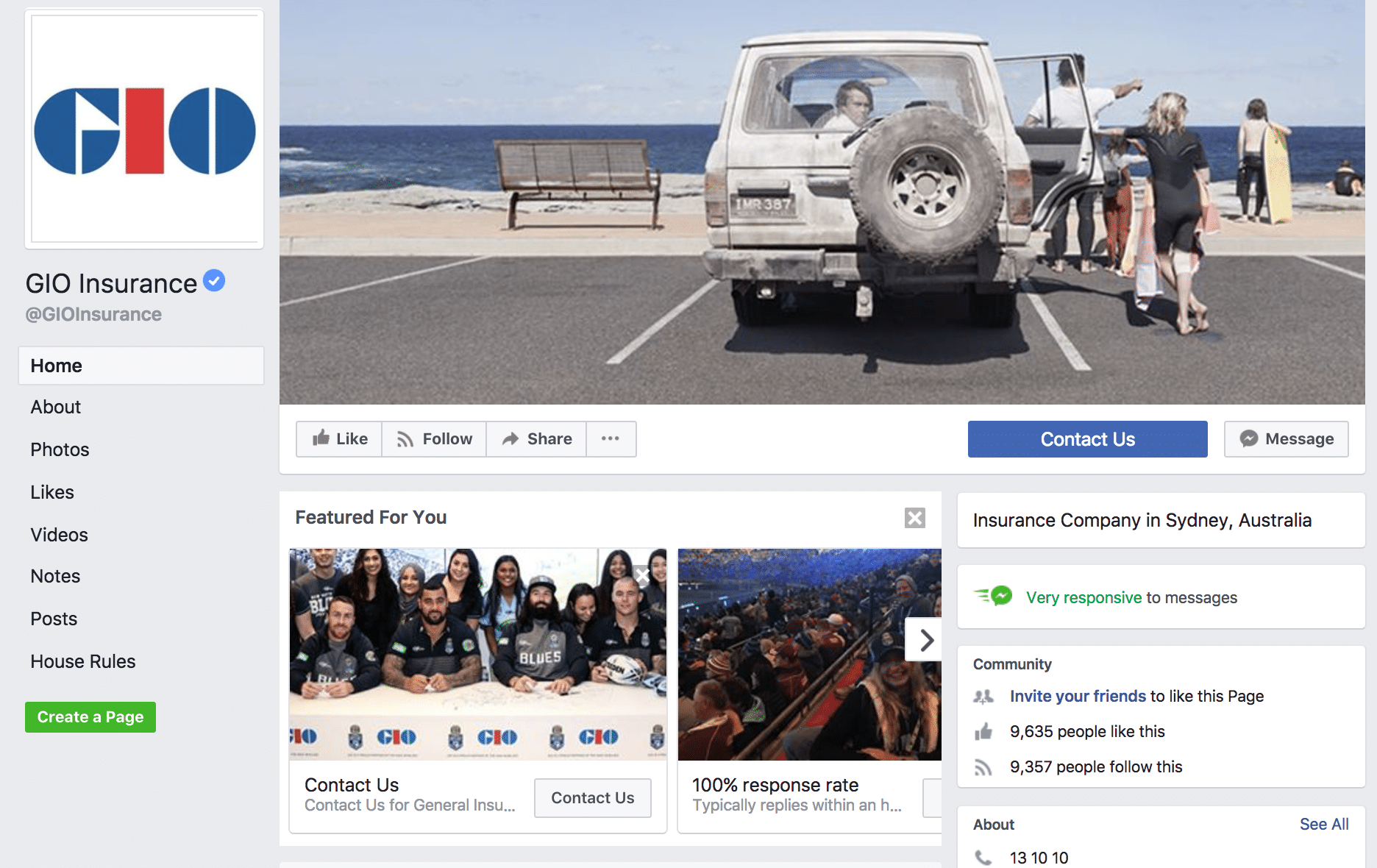 GIO also saw higher levels of growth, with a Growth Rate of 3.05% compared to the competitor average of 2.53%.
The potential social media plays in sponsorship has great potential. The platform's ability to allow sponsors to communicate bilaterally with consumers, can lead to greater brand affinity, loyalty and engagement – as we can see with GIO.