In a bid to expand their ad revenue, SnapChat have opened up the selling and management of their sponsored Geofilters to partners in the US, Australia, Canada and the UK.
And with Mark Zuckerberg's intention for global AR, VI & AR  domination clear, SnapChat is rushing to make this feature popular amongst marketers before Facebook try and flood the market. Facebook have recently started showing location-specific filters in Instagram and are currently testing them in the new 'Camera Effects' in the main app.
By allowing outside ad partners such as Amobee and Vayner Media to sell sponsored Geofilters alongside fullscreen ads, SnapChat hopes this feature will catch on more widely with advertisers.

SnapChat had previously pushed their Geofilters as a consumer-oriented feature, that could only be bought through Snap's own self service tool, to primarily showcase events like birthdays and weddings. However, after parent company SnapInc. posted a loss of $514million in 2016, it is clear that SnapChat is amping their commercial operations up a gear.
Part of the amplification of these sponsored Geofilters, involves making them more widely available to marketers. As of the next few weeks, marketers will be able to purchase these sponsored filters from outside partners such as wedding planning site, Wedding Wire, Eventfarm and MomentFeed.
And with sponsored Geofilters delivering a X3.5 higher lift on average, than mobile norms for both brand awareness and purchase intent (MediaScience Ad Attention & Engagement Study), SnapChat has a clear vantage point for selling to marketers.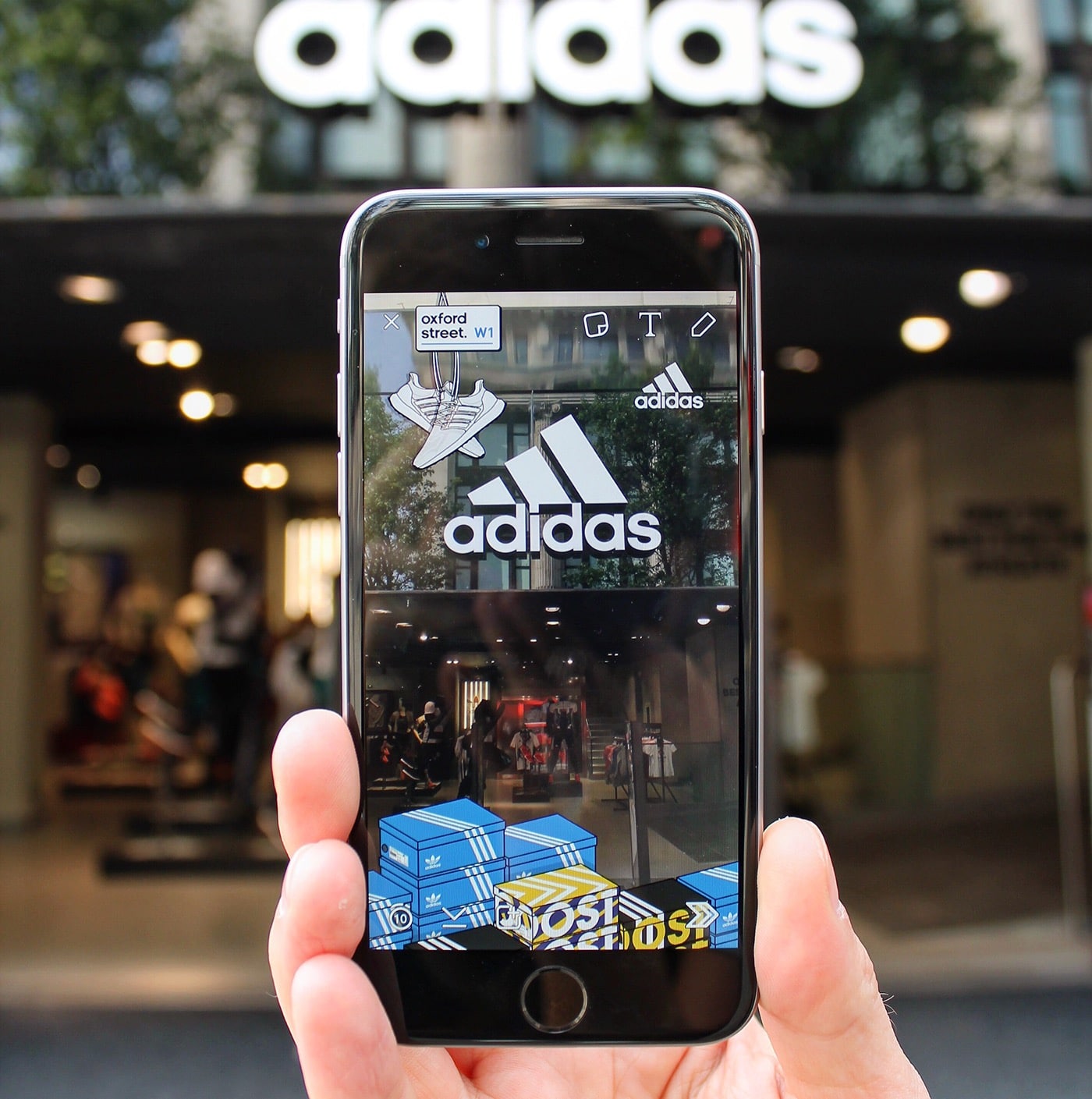 Geofilter created for the opening of the London Oxford Street Adidas Store – Dan Freebairn
So how much will these Geofilters cost marketers? Pricing varies based on location and duration, however, if you wanted your Geofilter set on a Friday night in the middle of the Sydney CBD, for 6 hours – it would cost you roughly $52AUD. However, if you wanted your Geofilter set for 3 hours on a Tuesday morning in Bondi, it would cost you roughly $30AUD.