Pinterest introduce 5,000 targeted interest categories for Pinterest Ads, thanks to data from their new 'Lens' and visual search functionalities.
Pinterest had previously only displayed 400 interests to advertisers looking to use their paid ad targeting – clearly amping up their monetisation efforts and investing heavily into making the platform a solid choice for companies looking to spend their advertising dollars.
We built the Pinterest Taste Graph on the world's largest collection of human-curated links – over 100 billion Pins – and the trillions of interactions people have with them every week. Whenever someone searches with us or saves a Pin, we refine our understanding of what they're into
The introduction of new visual search functionalities such as 'Interesting Ideas', 'Shop The Look' and 'Lens' has attributed to an increase in 40% more mobile text searches and 60% more visual searches on the platform since last year.
Pinterest is sitting on a gold mine of people's tastes, preferences and interests, and have finally started to curate it in a way that enables marketers to better reach their customers in very specific ways.
By understanding people's evolving tastes, preferences and interests, the Pinterest Taste Graph connects millions of people on Pinterest to hundreds of billions of fresh ideas that are just right for them
Some examples of these new categories include: underwater photography, sustainable architecture and vegetarian barbecue.
It has been a busy year for Pinterest, with a host of feature rollouts in their attempts to directly compete with the bigger social platforms and differentiate themselves from the others.
And it's a great tactic for them, signing up a host of retailers whose products can be bought directly inside of Pinterest, a way to better monetise the platform and incentivise advertisers.
The main differentiator for advertisers wanting to use the Taste Graph, is that the content shown to users will not be overly dependant on the amount of money spent on the advertising, rather the quality of the match with the end users interests and preferences.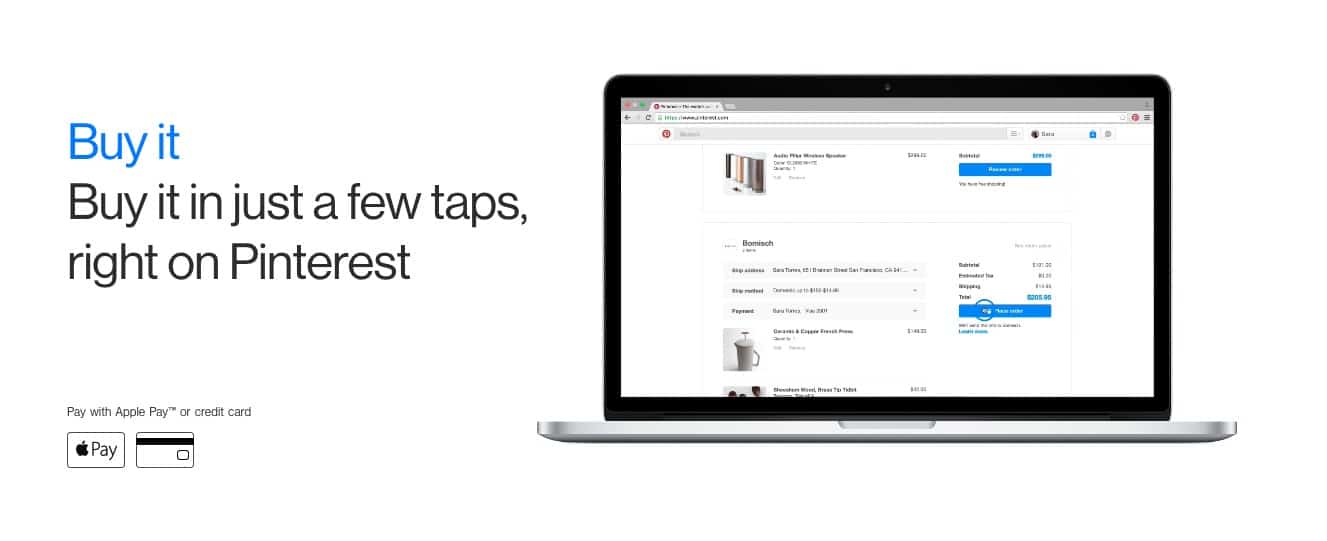 This means;
ads will be better-targeted resulting in a better user experience as opposed to the inconvenience of being bombarded with ads irrelevant to your personal interests/tastes
smaller companies will have a better chance at quality ad targeting, especially going up against big budget advertisers, due to the sophistication of targeting