Instagram Metrics
The Complete Guide in 2023

Firstly, it's worthwhile noting that Instagram analytics are only supported for Professional Instagram profiles (Business or Creator). Personal Instagram profiles are not supported for analytics. Additionally, Instagram profiles must be connected to a Facebook page in Business Manager / Business Suite Page Settings.
To access this setting directly, copy and paste this URL into a new browser tab, replacing the page username with your own:
https://business.facebook.com/YOUR-PAGE-USERNAME/settings/?tab=instagram_management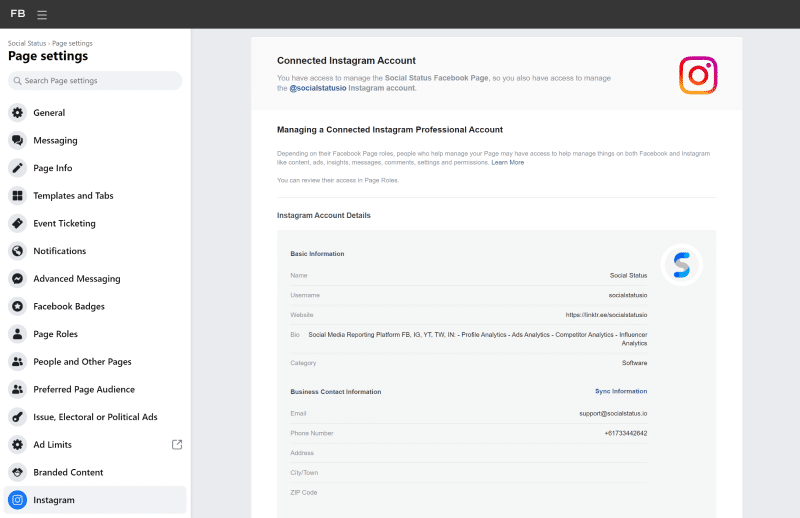 The following metrics in this part of the guide relate to Instagram post metrics (including video and the old IGTV format). This is an important distinction as they are different to Instagram Stories metrics or Instagram Reels metrics or overall profile-level metrics. If that all sounds confusing, don't worry, we'll step through each one.
Instagram Impressions
In it's simplest form, an Impression happens when someone views an Instagram post in the News Feed, Explore Feed or directly on an Instagram profile.  If that same person views the post 3 times, then this counts as 3 Impressions. Reach is commonly confused with but these two metrics are very different. Reach refers to unique people, so in this example of 1 person viewing a post 3 times, this would only count as 1 Reach. To put it another way, Impressions are non-unique.
Impressions are also considered a 'top-of-funnel' metric meaning, this number will be the biggest, most impressive number you can report on when it comes to your Instagram posts.
Instagram Reach
Instagram Reach refers to the number of unique people who have seen a post anywhere on Instagram. As above, this metric is different to Impressions. Although 1 person can see a single post many times, they will only be counted as a reach of 1.
Warning: avoid the temptation to sum the reach of all posts and report on "Total Post Reach". Doing so would be technically incorrect. Since reach represents unique people, you would be summing multiple unique people (since 1 person is likely to have seen multiple posts) and would end up with a number somewhere between Impressions and true Reach. You might call this "non-unique reach" but you should avoid introducing exotic metrics into your report which aren't considered standard. Unfortunately, Instagram doesn't provide a Total Reach number on posts in a given time interval such as a month. So instead, we recommend you rely on Impressions above or use the Average 28-Day Reach metric below.
Instagram Average 28-Day Reach
Since post Reach can't be summed on Instagram, the 28-Day Reach metric exists as a proxy to "Total Reach" when averaged. While Instagram does not provide a Total Reach number on your posts, it does provide a 7-day and a 28-day total post reach number instead, just as Facebook does.
Instagram Organic Reach Rate
Organic Reach Rate (ORR) is the Organic Reach on a post divided by Followers. This metric is shown as a percentage and represents how many people organically were reached vs how many Followers your profile has. Thanks to the Explore tab on Instagram though, we know it's highly likely that non-followers will organically see your posts, especially if your posts are engaging and you've used hashtags. For this reason, it is very possible for posts to achieve an ORR above 100%.
As a simplified example, let's say your profile has 100 followers and you post an engaging cat video. The cat video reaches 50 of your followers. At this point, your ORR on the post would be 50%. But because the video is so engaging, these 50 people like and comment on the post plus you've used some awesome cat hashtags, the video reaches a further 200 people in Instagram's Explore tab (who are non-followers). Suddenly you end up with an ORR of 250% on that post.
While some industry commentators say "organic reach is dead" – this is actually not the case. Some Instagram profiles achieve excellent levels of organic reach (eg: ORR of 50+%).
Instagram Engagements
"Instagram Engagements" is a roll-up metric which means its the sum of 4 individual metrics:
Likes
Comments
Saves
Video Views (3-sec)
You might be thinking, what about Shares? At this point in time, Shares (or "sends") are not currently an available metric for Instagram posts.
Instagram Engagement Rate
The Engagement Rate (ER) is the best metric to answer the question: "how engaging is the content?". Engagement Rate is calculated as Engagements divided by Post Reach. The metric is expressed as a percentage and when looking at ER across multiple posts, we simply average the post ER's.
Instagram Video Views
In 2021, Instagram removed the IGTV format and rolled them into video posts, so they are treated exactly the same way as video posts. Like Facebook, Instagram Video Views are 3-seconds by default. This means if a user scrolling through News Feed sees your video and is on the screen for a minimum of 3-seconds, it will count as a "video view". Some would argue that this is not really a meaningful view which is why Instagram also provide other video metrics such as 10-seconds, 30-seconds and percentage-based views too.
Instagram Video View Rate
The Video View Rate (VVR) is the best metric to answer the question: "how engaging are the videos?". Video View Rate is calculated as Video Views divided by Post Reach. The metric is expressed as a percentage and when looking at VVR across multiple videos, we simply average the post VVR's. As mentioned above, since Instagram has multiple view metrics (ie: 3-sec, 10-sec, 30-sec, etc) so too will there be multiple VVR's. For example, 3-sec Video Views will have an accompanying 3-sec VVR metric.
Instagram Profile Metrics
Instagram Profile-level metrics refer to metrics at the profile-level only. Whilst some profile metrics include post-level totals, they encompass metrics which are only relevant at the profile level.
Instagram Profile Reach
As we covered in the post-level metrics section, Reach refers to unique people (unlike Impressions which is non-unique). Profile Reach not only encompasses post reach but also reach achieved by the profile which is separate to posts. This might seem a bit abstract but there are several opportunities for your profile to reach people on Instagram without it being as a result of a post you published.
You will notice this when looking at your stats if a profile is dormant for several months and hasn't posted any new content. When looking at Profile Reach, you still might see some performance there. This extra type of reach is as a result of people visiting your profile directly, tagging your profile in comments, receiving a link to your profile in DMs.
Instagram Followers
Followers represents the number of unique people that follow you on Instagram.
Instagram Growth Rate
The Growth Rate (GR) is a percentage that shows how fast an Instagram profile is growing in Followers (or indeed shrinking if there's negative growth). GR is the only Instagram metric which is time-dependant. In other words, if you report monthly, you would have a Monthly Growth Rate which will be a different result to say a Weekly Growth Rate or Quarterly Growth Rate.
This Instagram Metrics Guide will be always kept up to date with the latest metrics for Instagram. Don't forget to subscribe to our blog – Social Status Insights. For Feedly users, make sure you follow us on Feedly to always see our new articles as they're published.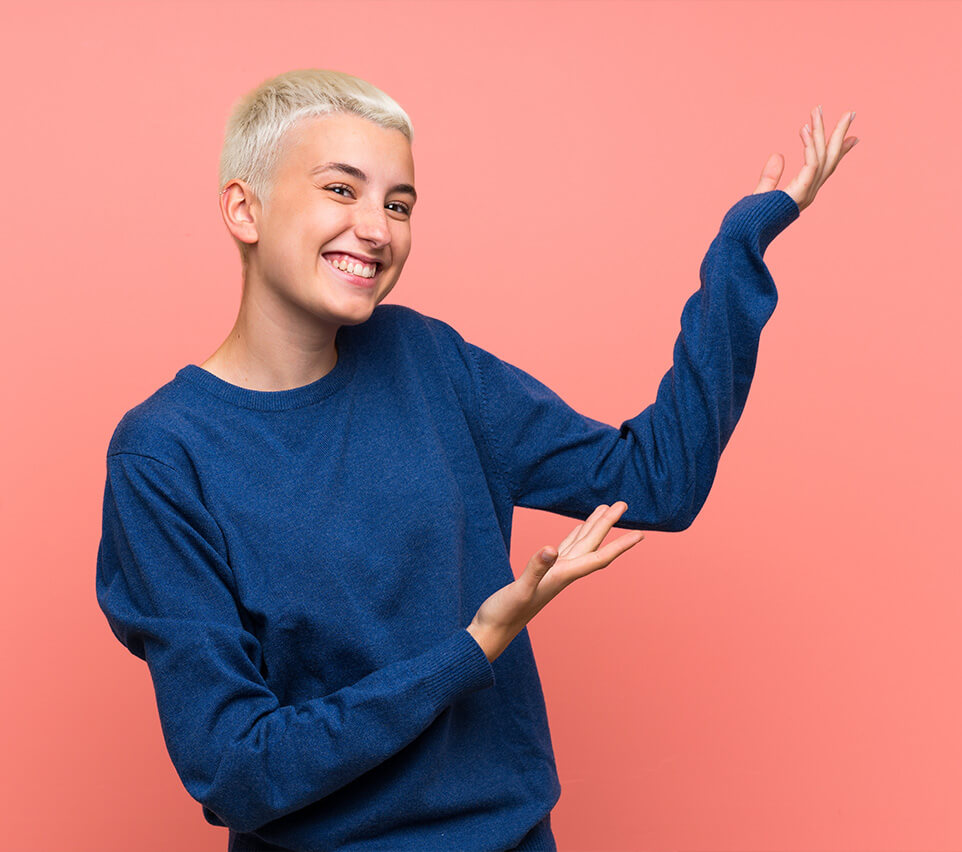 Social Media Analytics
Voted Best By You

Quick Setup in Seconds
Transparent Pricing
Easy Monthly Billing, No Contracts
Responsive Customer Support
Let's Spill The Tea
Social Status Insights
Get our monthly social benchmarks, updates and tips via email