Whether you're a marketer or an influencer we understand that connecting your social accounts to an analytics tool may seem risky. So we've outlined exactly what we do with your data and why its 100% safe with us.
Let's face it, social media reporting is a nightmare. Its a nightmare for brands who need to report on their marketing performance. Its a nightmare for influencers trying to share their performance with their partners. It just plain old sucks.
This is why we built a full suite of social media analytics tools – to streamline the process for both brands and influencers to collaborate and share performance data in a simple way. As a trusted Marketing Partner of all the main social channels, we have a big responsibility to protect the privacy of all data sources connected to our platform. Not only do we have a moral obligation, but we also have a legal obligation. Mishandling user data is a violation of the Terms of Service of each of the social channels that we have agreements with. As we've seen with high-profile data violations in the past, these perpetrators engaged in illegal activity to acquire and leverage user data. Thankfully our industry and the legal system clamps down hard to these criminals and rightly so.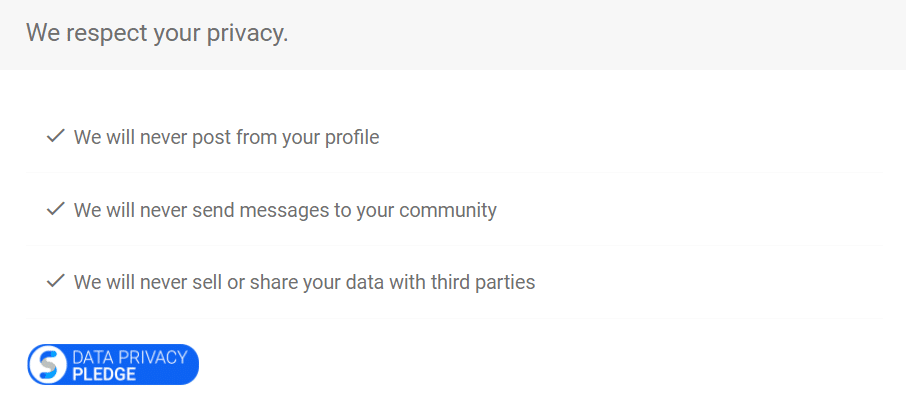 At Social Status we don't have nor will we ever have relationships with third parties to access data on our platform. We created this Data Privacy Pledge as our promise to you that we take data privacy seriously. We will never sell data. I know some users are very cynical about this point, so let me communicate this another way: it makes zero sense for a social media analytics platform like us to ever sell user data or pass it on to another entity for any reason. Our business model revolves around making subscription software for marketers to automate their reporting. There's no viable business model for us around trying to sell user data. It simply makes no business sense to undermine our primary revenue source which is viable, has long-term profitability and is high growth.
According to research firm Mordor Intelligence, the social analytics industry is growing at 28% annually and will be worth $20B in 2025. The market for illegally selling user data is tiny, its underground, non-viable, unprofitable and extremely high risk.
We're a vocal advocate in the industry for advancing the highest standards in data privacy and security. Over 8,000 users around the world trust their social analytics and reporting data with us. Its a responsibility we take seriously and we endeavour to build the best product possible to serve our customers and no one else.
Tim Hill
Co-Founder & CEO